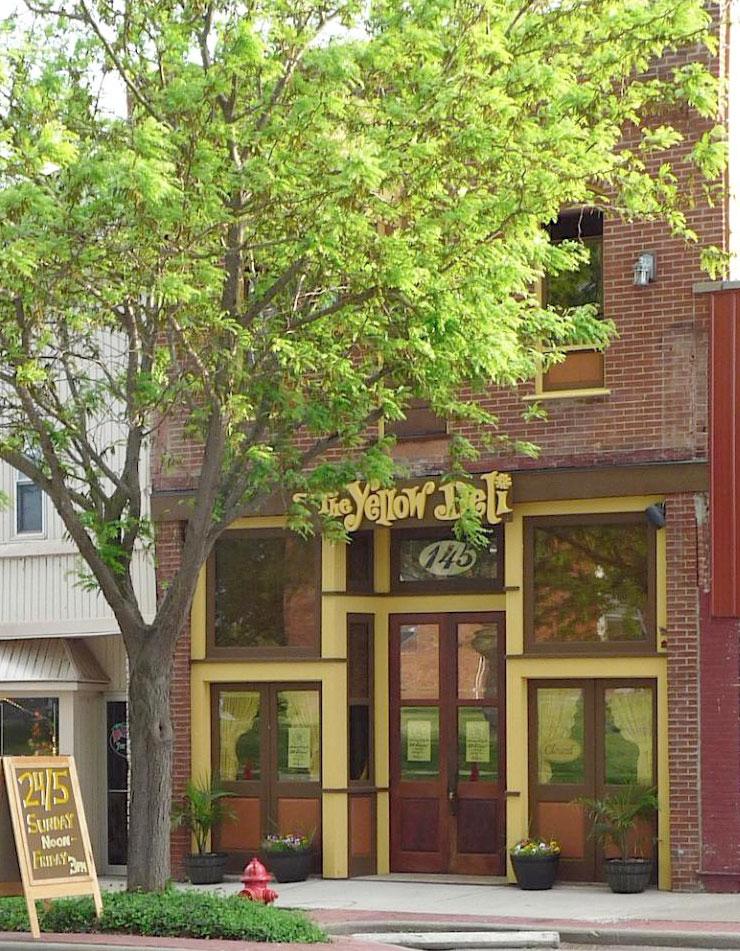 Long ago in quaint downtown Warsaw, an idea sprouted... Located in the heart of historic downtown Warsaw is a special place where friends can meet together on "common ground."   This building used to be the old Osage Hotel, until a complete transformation took place in 2008. That spring the doors of The Common Ground Café opened wide and the town of Warsaw hasn't been the same since. Many folks have come over the years to relax and enjoy a meal in the company of friends and family, enjoy the beautiful view of the Osage River, or to talk with the folks at The Common Ground Café. We appreciate everyone who's come through the doors over the years.
But after over a decade as The Common Ground Café, we felt an urging like the salmon who return to their spawning grounds. We desired to return to our simpler roots as The Yellow Deli, as our restaurants were known in the 1970s. So January 1st, 2020, we re-opened with a new name and a new menu. We expanded our hours and expanded our seating, with more changes and progress to come. 
We have good, wholesome food, homey craftsmanship, and a nice environment to eat a meal... that is The Yellow Deli! We hope your dining experience is pleasant and you can be sure, "We are with you..."