Plymouth, MA (To-Go Shop)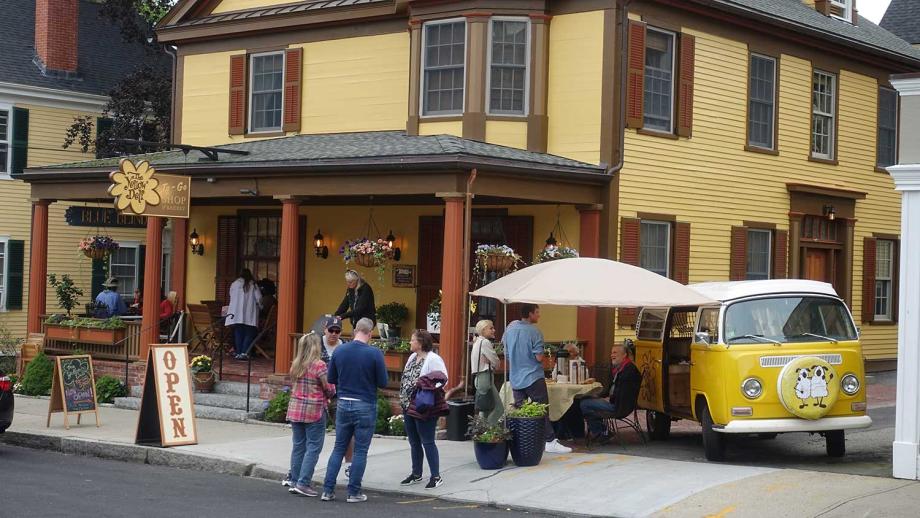 Located at 7 North St. just up the hill from Plymouth Rock is where you will find us. We have a somewhat smaller version of the Yellow Deli menu you may know and love from our other locations.  In addition to our famous sandwiches and salads, we also have some breakfast, baked goods, drinks and desserts and fresh bread every day.
Our main Yellow Deli with full seating and service is found just around the corner at 59 Main Street opened November 21, 2021.