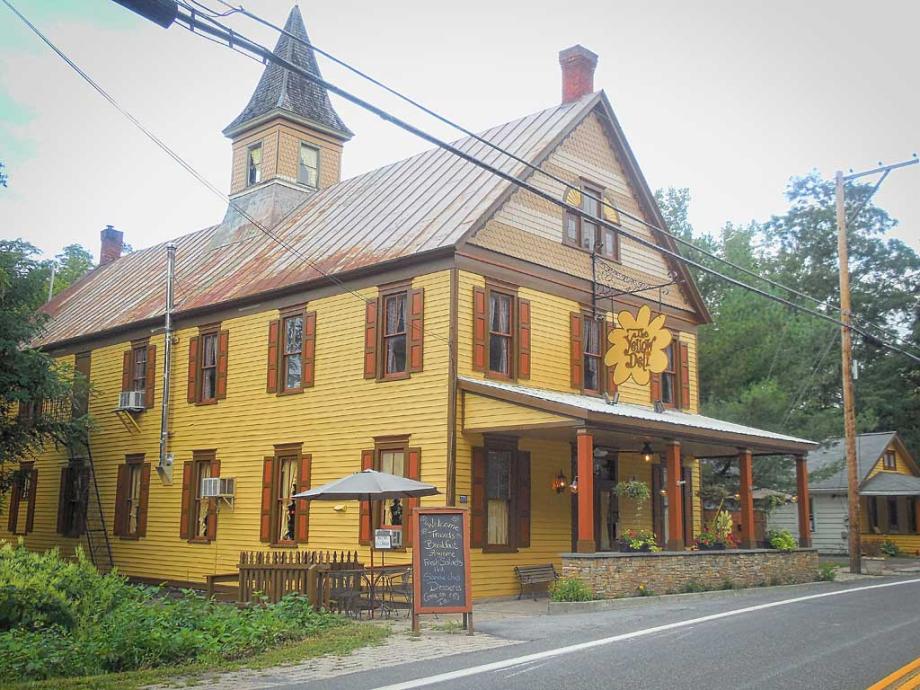 Nestled in the heart of picturesque Oak Hill, New York, at the foot of the Catskill Mountains is a very unique building. This building was once an opera house in what was formerly a buzzing social hub at the turn of the 19th century. It now stands as a historical reminder of a culture almost lost that thrived on neighborly friendships and care for one another.
In 2005 this stately structure begin to undergo a restoration to bring it back to it's original purpose: to bring people of all walks of life together on a common ground of laughter and good times. We ran it as the Oak Hill Kitchen for 6 years and now in 2011 we have transformed it into The Yellow Deli.
Our building borders the Catskill Creek and we have a beautiful patio right at the water's edge. It makes a very nice place to relax and enjoy the company of your friends and family, read a book, or speak with the folks at The Yellow Deli. We sincerely look forward to seeing you. We are here for you!